Global
Top 30
Leadership Influencer
The room is perfectly quiet except for one voice, that of your keynote speaker. She has your audience's full attention. Occasional bursts of laughter applaud her humorous delivery style. The centrepiece of your conference is a success.
This is what the best conferences achieve. This is what Dr. Mahler's keynote sessions achieve time and time again. Her keynotes are informative, practical, and actionable. They engage their audiences with humour and they hold them with their distinctive and sometimes challenging ideas.
They are talked about months later. Gillian Folan from Schneider Electrics, stated, "I have not stopped raving about your presentation from November."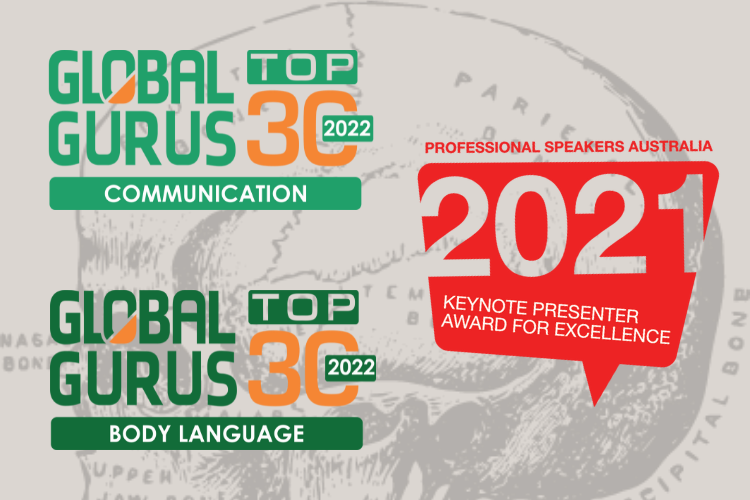 Authenticity and trust are now inescapable. People demand them from financial institutions. From leaders. From everyday brands. They are fundamental to success.
Technology is helping, but also hindering. There is no replacement for interpersonal excellence.
In this presentation, Dr Mahler presents practical skills for building credence and restoring the building blocks of trust.
inVISIBLE: For women in business
Diversity and inclusion are not achieved without encountering challenges. But in-visibility is a choice. You are responsible for your destiny.
This presentation is about breaking down the barriers, being clever about how you engage with hard conversations, and giving of yourself without hesitation.
It's about the five key barriers to visibility and how you are responsible for removing them.
missing ingredients of leadership
Leaders must inspire and engage. That task is more complex than it has even been, a combination of interpersonal skills and the power to navigate today's communications ably.
Dr Mahler investigates the roles of body language, vocal psychology and patterns of conversation that control presence and influence. Her insight and experience will change the way you think, act and speak to achieve respect and authority.
Overcoming Performance Stress/Towards the Light
PURPOSE: Virtual Program/Live Keynote
Many of us are under stress and the old techniques are not serving us in a Covid-ravaged-world under the magnifying glass of the digital camera. Many struggle to speak, be heard and get the critical messages across succinctly.
Let's break the myth! Taking a deep breath and relaxing has not worked and in this presentation, we will re-think your patterns and processes in a highly interactive and fun engagement. Dr Mahler will share the 7 key physical and vocal skills and techniques to break your patterns of stress and discover that a framework is the key to feeling secure, sounding trustworthy and exuding professionalism with every word.
"Louise came with an outstanding reputation and did not disappoint. She was engaging, full of energy and involved the audience. The information and techniques she delivered resonated with our delegates and as evidence by their feedback, many of our delegates intend to incorporate into their daily interaction with others. Both the workshops and plenary keynote added to the success of this year's conference"
Louise Olsen
AMP Services
You were a star. We have never had people receive ratings of 6 out of 5 before. Well done. It was everything I knew it would be for the session, and I have heard from a number of delegates who are already reaching out to you for in-house activities.
Jonathan Champ
Research & Content Director, Asia Pacific | Melcrum
Thank you Dr Louise Mahler - thoroughly enjoyed this morning's session and every minute was worth thousands, you packed in so much practical stuff! Took away more from this one session than many books and courses.
Michelle Roberts
Product Manager | Macquarie Bank
Dr. Louise Mahler is a global 'top 30' leadership influencer. An international speaker, executive mentor, and coach, she advises top 100 listed companies and governments on high-stake engagements. Winner of the Award for Speaker Excellence in Australia in 2021, she is the author of Resonate (Penguin Random House).
Marlo Kyriakou
Head of Agile Transformation and Delivery | Viva Energy
Be heard in hostile environments
Interested in booking Louise for an event or enquiring about booking one of Louise's programs?
Fill out the form, Louise can't wait to hear from you!