Hard Chat: Difficult Situation Strategies with the expert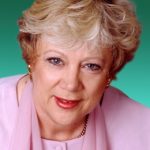 The Honourable Fran Bailey​
The Honourable Fran Bailey knows what it is like to face difficulty.  As Parliamentary Secretary to the Minister for Defence, Minister for Employment Services, Minister Assisting the Minister for Defence and Minister for Small Business and Tourism you can imagine there is little she has not managed in her political career and since as a successful Director and Chair in Business.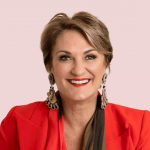 Dr Louise Mahler, Keynote Speaker of the Year, CSP and top 30 Global Thought Leaders in Body Language, Voice and Communication has trained leaders globally in how they manage media, staff, boards and shareholder engagements. Speaking for the likes of Gartner, Adobe and more in both the US, India, Asia and Europe, Dr Mahler assists leaders, politicians, boards and exec teams who deal with the challenges of the work on a daily basis.
What is it worth to have both the theory and the practical expertise of negotiating difficult situations at your fingertips. Together Dr Mahler and The Honourable Fran Bailey tackle the issues of seeing your ideas through the difficult journey with exec teams, boards, stakeholders and media.
Who remembers the 'Where the Bloody hell are you campaign" and Fran, on top of the difficult role in parliament, fighting on the International Stage to get her program heard in the media. How she managed the age-old establishments of the British and tough radio interviews was an artwork to behold. As a Board Director today her impact is ongoing.
Together Dr Mahler and The Honourable Ms Bailey will handle your personal challenges and leave you strengthened with new perspectives, new techniques, buoyed and positive for the way forward.
Book your spot now
Event Dates: 19th October, 26th October, 2nd November and 9th November
Get expert advise on your key interactions

Unearth the common challenges amongst your peers

Hear how it is done on the international stage

Discover the key frameworks to carry you through difficulty

Learn the words that are barriers to acknowledgment

Gain an understanding of fresh mental patterns under stress

Experience the critical non-verbal skills during difficulty

Hear the voices that undermine successful outcomes

Get behind the secrets that make difficult situations easy
I have been in sales and service roles for over 15 years and have never had a presentation be so impactful for me. So many powerful takeaways.
This presentation exceeded all expectations created by Louise's outstanding reputation. Louise used a full array of theatrical talent and side-splitting humour, to convey the important messages that she has developed from her deep academic understanding of this subject.
This is life changing for anyone that thinks it's confidence that's holding you back. Louise proves that it's competence, not confidence that's the critical ingredient.