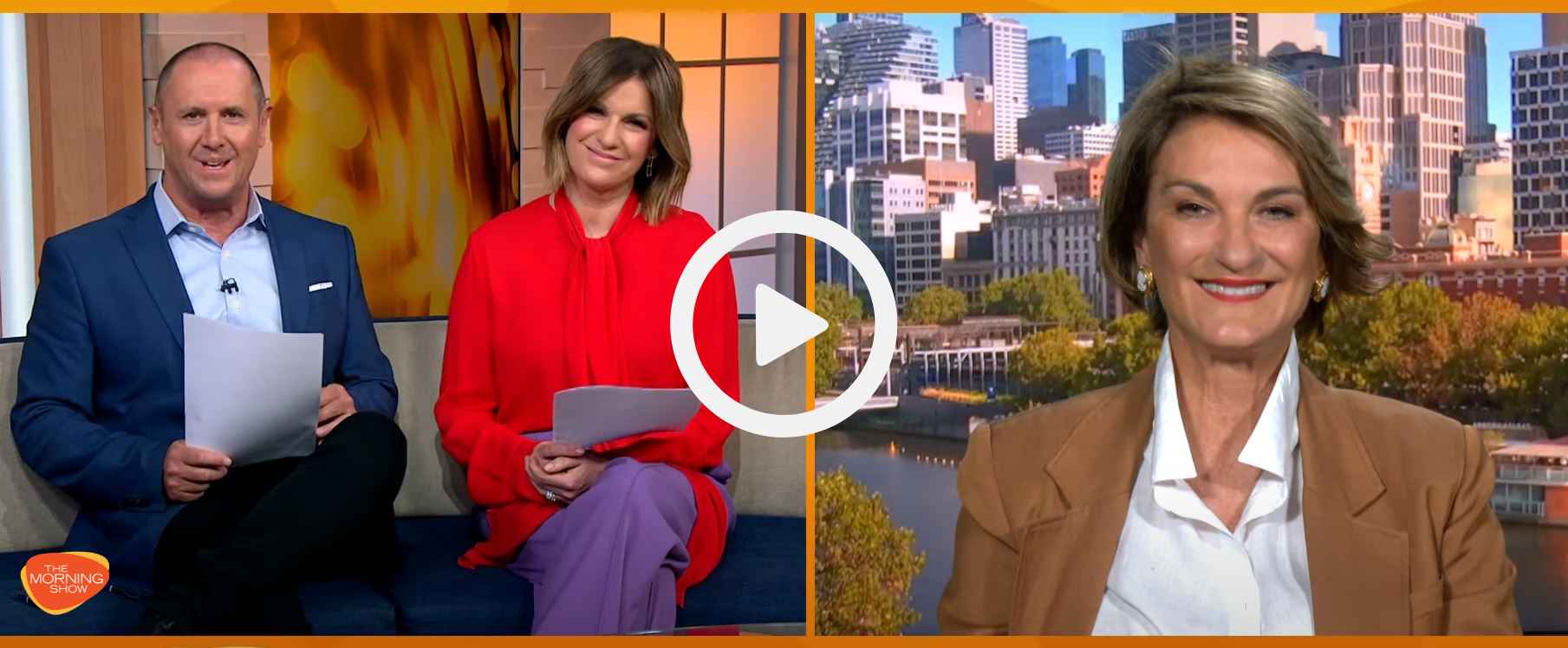 On last week's appearance on The Morning Show, I spoke about several areas in the news.
The key concept was 'intentional performance' where actors like Hugh Grant, Jamie-Lee Curtis, politicians like Biden, Albanese and Sunak, and the Royal Family know what they are doing, think about their strategy and then . . . . play it through.

For instance, Hugh Grant plays a 'cranky old man', Angela Bassett, knew beforehand that she would show her discontent at not winning and Kate Middleton is ALWAYS aware of camera angles.
I would love to see so much more 'intentional performance' in everything we do as leaders.
For instance, in the above Morning Show segment, the thing to understand is that, although my work is focused on leadership and is something I approach with the utmost gravity, this segment is about fun, laughter and banter. Why do I do it? It's coverage! My work is pointless unless people know about it. So, who's a lucky girl to have these opportunities. Who would be an idiot not to make it fun.
Of course, one can't manipulate a situation unless one has a moral dignity. This was a foundation for Gravitas in Ancient Rome. Cicero would say the orator must possess a moral underpinning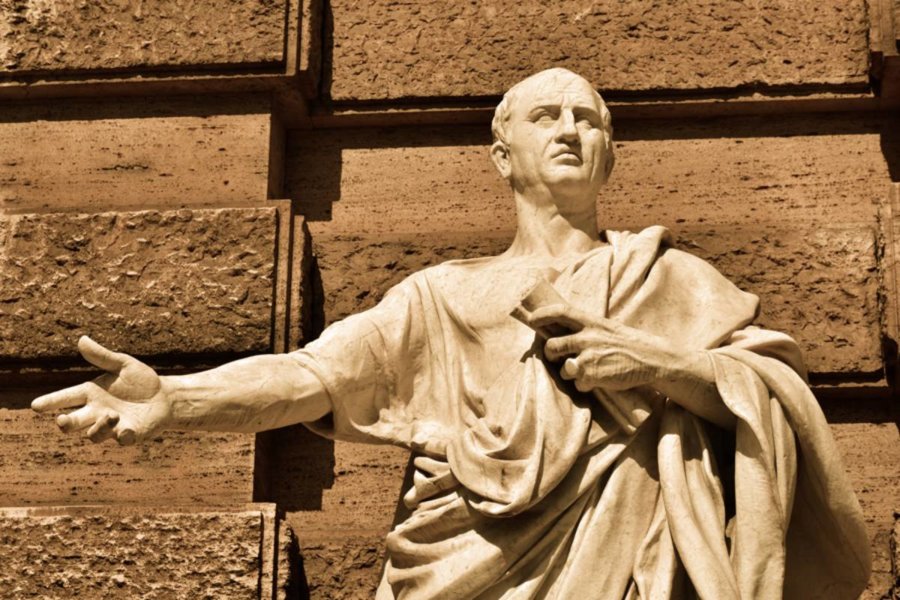 "What is morally wrong can never be advantageous, even when it enables you to make some gain that you believe to be to your advantage" Cicero
For example, one of the things I would have liked to include is, I think Mr Albanese is managing his lazy tongue quite well, but who wants to hear that he can't say Australia (aushtrawia), nuclear (nukwea) or noproliferation (said with a struggle on the 'l').
It is neither fun, laughter or banter to point out that Biden speaks of 'international partnerships' and then, with ease, swings to thanking a colleague for last night's dinner (and calls out to the sailors on the ship behind, while naming Mr Albanese and Mr Sunak as 'shipmates'), while Mr Albanese speaks of the 'hard working Australians such as electricians and welders'. It was kind of a different level.
But what do they want to hear? They want their listeners to have fun and laugh. Give it to them.
Question: What do you feed an 800 lb gorilla?
Answer: Whatever it wants.
See what you think. Did it work?
Last week, when Xi Jin Ping visited Putin in Moscow, my name was buzzing around the world in multiple articles online!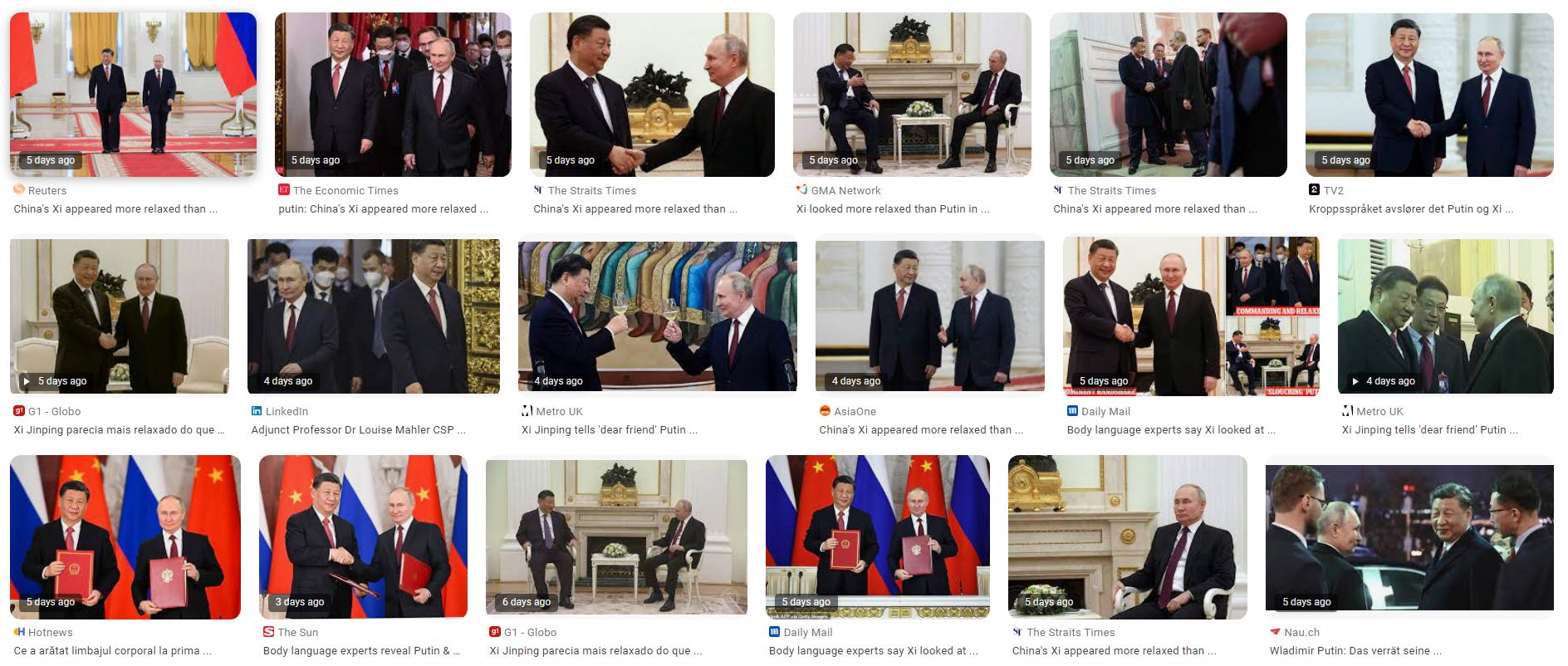 My comment on Xi Jin Ping's visit to Putin in Moscow and their body language last week has been featured in numerous articles all over the world. It's amazing to see my words sparking such interest and discussion on an international level.