Are you harnessing the power of 'three'
in your communications?
From the annals of history to today's TED stages, what's an unspoken rhythm that elevates a speech from good to unforgettable?

'Third time's a charm.' 'Lights, camera, action!' 'On your marks, get set, go!'

The Trevi fountain, at the function of three roads (tre vie), marks the terminal point to one of the main
aqueducts that supplied water to ancient Rome.
Omne trium perfectum – "Everything in three is perfect." This age-old Latin sentiment, whether emanating from Kabbalistic philosophies, Chinese beliefs, or Christian tradition, has universally emphasised the completeness and perfection of 'three' and the trio.
The ancient worlds of Rome and Greece recognised this. Cicero, a renowned ancient Roman orator regularly used 3 as a technique in his delivery. How many of us know the expression 'Veni, vidi, vici!' ('I came, I saw, I conquered!') by his even more famous counterpart, Julius Caesar?
So, when delivering a message or answering a question, use the power of 'three' in a framework. For instance, open with a statement, support with three concise points, and close definitively.
Frameworks like these are instrumental. They guide our thoughts, help our memory and make it easier for audiences to remember our message.
Are you harnessing the power of 'three' in your communications? Master your movement, find your voice, design your dialogue. Let's unlock the gravitas within you!
When I receive glowing feedback from clients who invest in Gravitas days or half-days for their leadership teams, it always inspires me. Are you planning 2024 Strategy Workshops? Ready to elevate your team's potential? Reach out for information on my 2024 programs.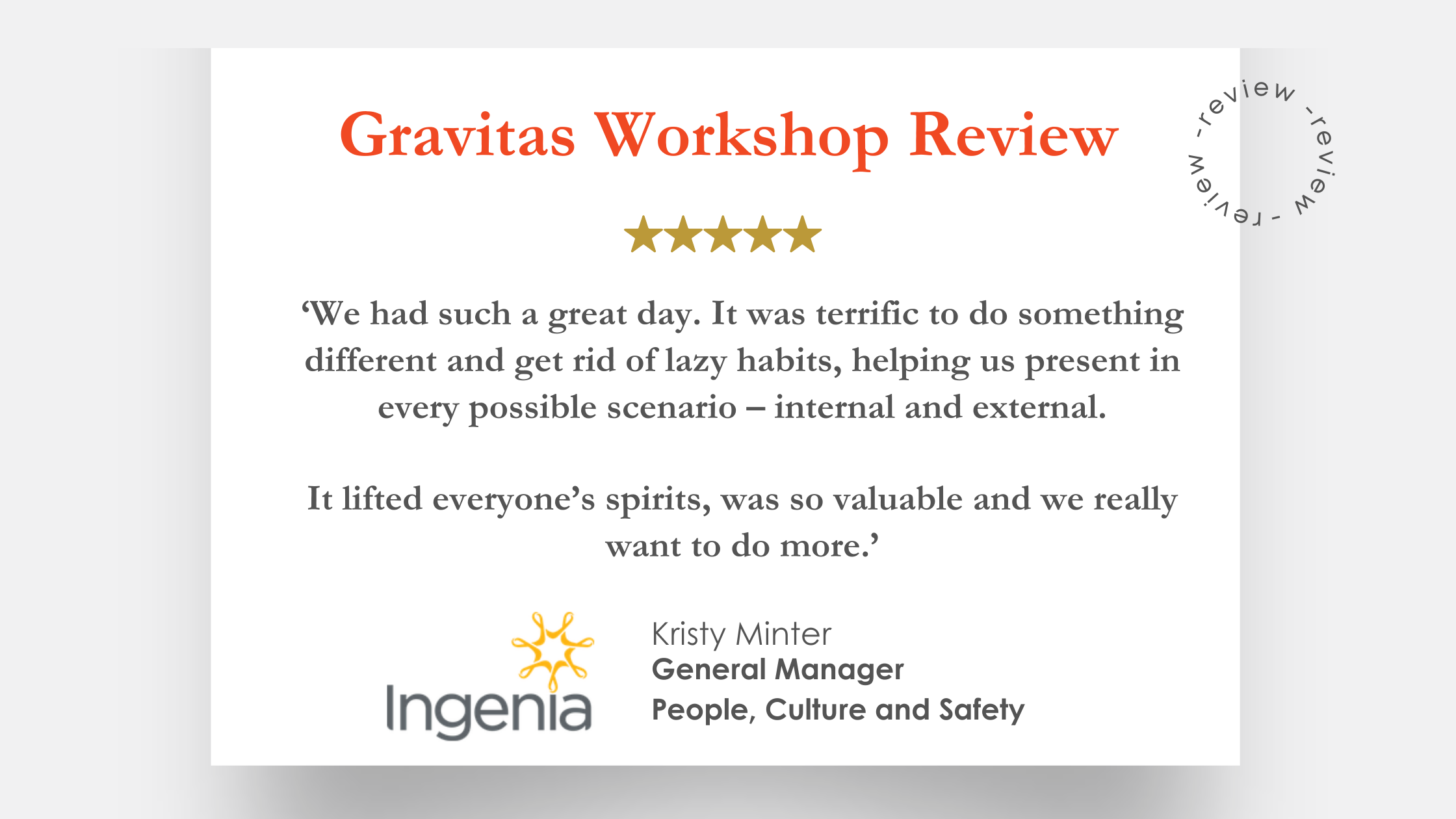 October Leadership Highlights


October has been an inspirational month, speaking at Women in Leadership programs such as the Leading Ladies Retreat, hosted by LMG and 'The Women of Winslow,' a Winslow initiative committed to furthering opportunities for women in civil engineering.