Podcast: Play in new window | Download
Subscribe: Apple Podcasts | Google Podcasts | Spotify | iHeartRadio | RSS
Podcast: Play in new window | Download
Subscribe: Apple Podcasts | Google Podcasts | Spotify | iHeartRadio | RSS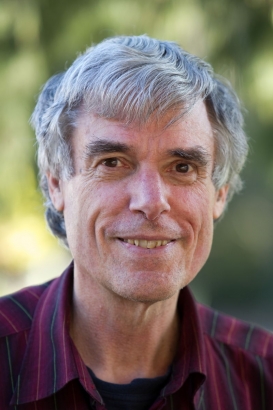 POP Podcast E04: Andrew Gaines –Could we all benefit from a community where fierce, stressful competitiveness gave way to mindful kindness and supportive interaction?
Louise' guest Andrew Gaines not only believes this is true, but has spearheaded a global movement to do just that – The Great Transition Initiative.
Both Louise and Andrew are exponents of Moshe Feldenkrais. The 'Feldenkrais method' is a somatic universal method for improving human life through better movement, sensation, posture and breathing (think Alexander technique and Pilates).
Although less well known within Australia, there are millions around the world who have benefited from Feldenkrais' methods. Many performers who have studied overseas (Louise as opera singer in Vienna for example :>) have been exposed to these techniques in order to enhance their performances in many of the Arts.
Andrew has practiced as a psychotherapist during his long career, using Feldenkrais principles in therapy. But don't try contacting him on that channel anymore! He has wholly dedicated his time to the Great Transition Initiative. When Louise asked 'where could he be contacted' during the interview, he quips: "Nowhere!" (which we hope means: everywhere there is mindful kindness to be found ;>).
Curtain call ! For the next episode of the Perspectives On Performance podcast.
Louise interviews a cavalcade of fellow performers from' all walks' in this must listen series, for anyone wanting to enhance their presence or profile. Here's Louise…!
(Click the episode number for the full episode and show notes.)
Episodes
Ep-00. Sam Kekovich, Jeff Civillico and Cassidy LaCreme highlights (Episode premiere: February 25th 2021)
Welcome to the Perspectives on Performance podcast - we want your presentations to POP! Join Louise and her superstar guests as we delve into the mind of the performer. Enjoy our feature trailer.
Ep-01. Sam Kekovich (Episode premiere: March 17th 2021)
Although Sam is not the only footballer who transitioned to sports commentary, he certainly is the only one to turn his hand (and mouth) to cultural comedy, brilliant and controversial 'Lambassador' for the Australian meat industry and much sought after keynote speaker.
Ep-02. Jeff Civillico (Episode premiere: April 21st 2021)
It's easy to be envious of those who have always known exactly what they wanted to do with their lives. Las Vegas entertainer and philanthropist Jeff Civillico is an enviable prime example.
Ep-03. Cassidy LaCreme (Episode premiere: May 19th 2021)
How many separate interviewees would you need for: a world famous singer, Marilyn Munroe model, TV gangster actor, and Malaysian social media superstar? In Cassidy's case, only one. She's done it all, and continues to do it - with her latest post going viral to 9.5 million viewers.
Ep-04. Andrew Gaines (Episode premiere: June 16th 2021)
Andrew Gaines and Louise are both exponents of the Feldenkrais method (understanding the interaction between thought, emotion and physical movement). In this inspiring interview - where even the origin of the word 'inspire' is discussed - Andrew talks about the 'Great Transition Initiative' where thoughtful community action will hopefully repair the ravages and damages of competitive behaviour on soul, heart and planet.